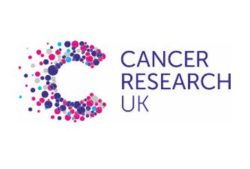 Cancer Research UK is the world's largest cancer charity dedicated to saving lives through research. Our vision is to bring forward the day when all cancers are cured, from the most common types to those that affect just a few people.
With help from our supporters, we're focusing our efforts in four key areas:
Working to help prevent cancer
Diagnosing cancer earlier
Developing new treatments for cancer
Optimising existing treatments to make them more effective
In the 1970's, only 1 in 4 people in the UK survived cancer. Today, thanks to research, that figure has doubled. But we still have a long way to go. Our ambition is to accelerate progress and see 3 in 4 people surviving the disease by 2034.
By donating to Cancer Research UK through Payroll Giving, we can make this possible.
Donating £4 a month (or £48 annually)
£46 will allow us to buy special restriction enzymes that work like molecular scissors to cut up the long strands of DNA in our cells.
Donating £7.50 a month (or £90 annually)
£100 could fund a PhD student for 1 day. Our PhD students complete a 4-year training programme to equip them with the skills they'll need to make the research breakthroughs of the future. We fund around 400 PhD students in labs across the country.
Donating £10 a month (or £120 annually)
£120 could pay for three patients cancer biopsies – where a tiny amount of tumour is removed with a needle to be studied in the lab.
Donating £20 a month (or £240 annually)
£240 could fund the work of a statistician for 3 days. Statisticians are key to interpreting the data produced by our research – from experiments in the lab to clinical trials of treatments.
Website: https://www.cancerresearchuk.org/